A look back at the iPhone's rise to dominance on its tenth birthday
Exactly a decade ago this January, the iPhone was unveiled to the masses. It was a momentous occasion and testament to innovation, yet (with the possible exception of Steve Jobs) very few people likely fully understood the echoing impact it would make across the broader consumer electronics space.
Now as the iPhone reaches its tenth birthday, Apple has maintained exceptional branding durability as their handset is still the phone to beat. The firestorm of competition to come changed the landscape with a constant game of one-upsmanship between manufacturers, yet the iPhone remains the gold standard (and also available in Rose Gold).
In a 90 minute event that found Apple keynotes soon attracting global attention rather than only trade publications, Steve Jobs promised the device would change the industry, and the world with it. Another six months would pass before it was released in the US, and nearly a full year before getting into consumer's hands in the UK, but Jobs and team used that time to build promotional momentum and went on to sell 250,000 units in the first two weeks, reaching one million devices only four months in.
The telephony titans of the time, Nokia, Motorola and Blackberry, outwardly expressed confidence in their market share, but even if there were rumblings within it's hard to imagine any expected the turmoil the iPhone's popularity would have on their businesses.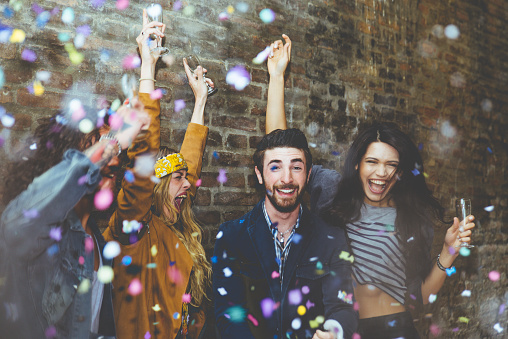 In a few short years, Motorola experienced significant corporate and management upheaval, splitting into two public companies, with the Mobility arm later purchased by Google and again by Lenovo. Nokia struggled mightily in a smartphone world, with their own platform lagging far behind iOS and Android. Hemorrhaging money, the mobile hardware division was eventually sold to Microsoft for use on Windows Mobile, which continued an uphill and largely unsuccessful fight as comparatively few developers adopted the OS. Blackberry (formerly RIM) was perhaps hardest hit of all, seeing the next downturn in sales, but clinging to the enterprise space. In the period of 2010-2013 the company lost 87% of its stock value on sharply decreasing demand, and Blackberries only accounted for 1% of smartphones sold.
The constant pace improvement helped Apple stay ahead of the pack, and the cutthroat competition with manufacturers of Android devices further spurred innovation on both sides. Apple's one significant advantage, a long-held strategy within their product line, was controlling both the hardware and software of the device, whereas the Android experience became increasingly fragmented with so many devices and manufacturers in play.
Looking back at the then state of the art iPhone 1, it bears a surprising resemblance to the current model. The general layout of the screens and format of the device have stayed true to their origins, even if limited apps and core functionality by today's standards (like copy and paste) hadn't yet materialized on day one.
Apple's relentless forward momentum led to some potholes as well, with rushed release timelines and increasingly complex manufacturing processes leading to quality assurance problems discovered only after users reported issues. There were antenna problems with the iPhone 4, bent screens with the iPhone 6, and most recently the decision to pass on a traditional analog headphone jack has created much consternation amongst those interested in the iPhone 7.
As forward-thinking as iPhones were and are, the greatest prize for Apple was in the ecosystem they created. The connectivity with other Apple devices and the success of the App Store (which generated more than $8b for Apple in revenue) have been instrumental in helping make Apple sticky and ensuring seamless integration, creating intense loyalty from one iteration of the phone to the next.
For more information on how choosing a mobile phone for your business or employees can impact business in New York & New Jersey, you can contact E-Valve Technologies at (646) 564-3636 or info@evalvetech.com.
Published on 16th January 2017 by admin.
Get The Latest IT News Sent Directly to Your Inbox.
Sign up for industry news, information about our services, events, webinars and more.
Want To Speak With An IT Solutions Expert?
Submit This Form And We'll Call You Back Right Away.