How Do I Set My Out Of Office In Microsoft Outlook To Only Send From One Date To Another?
In Outlook, click on File, Info then select Automatic Replies (Out of Office).
Click on Send Automatic Replies and check the Only send during this time range check box.
Specify a start and end time for the reply to activate and deactivate using the Start time and End time fields.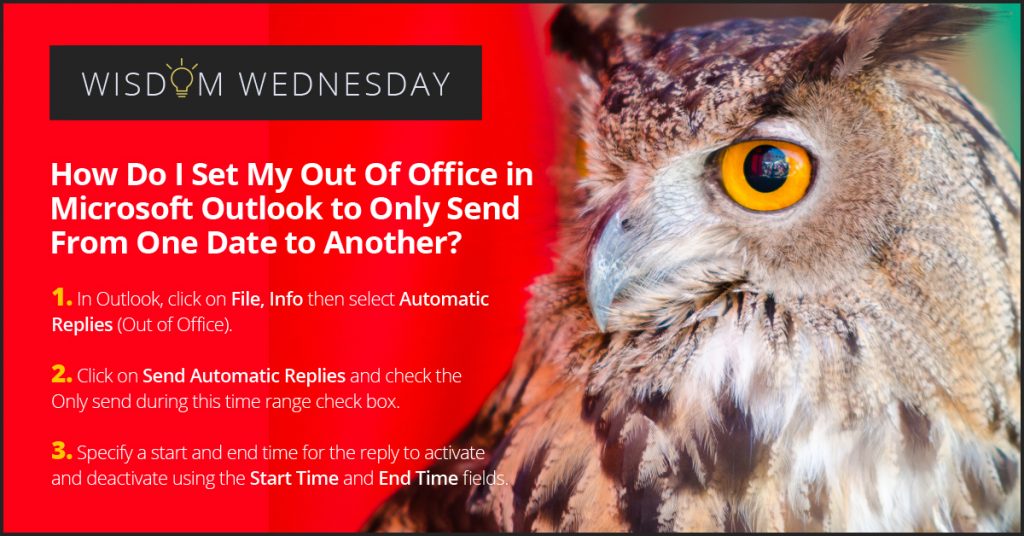 Published on 28th December 2016 by admin.
Get The Latest IT News Sent Directly to Your Inbox.
Sign up for industry news, information about our services, events, webinars and more.
Want To Speak With An IT Solutions Expert?
Submit This Form And We'll Call You Back Right Away.